Annette is a talent expert in digital marketing, product and leadership hires for innovation. She's guided early-stage startups, high growth companies, global ad agencies and legacy brands to build their digital talent.
Annette began her career at an elite tech recruiting firm in NY and was promoted to lead their consulting practice in London where she spent the next few years expanding the European market across multiple sectors and growing the practice.
Returning to New York from work in Barcelona and San Francisco, Annette focused in digital marketing and began work with a boutique NY recruitment firm as Managing Director. In 2012 she founded Venture-6, an executive recruiting firm with specialty in placing leaders in marketing and product for early-stage startups and high growth organizations.
She has a BS in Psychology from USC, a Masters in Marketing from University of Barcelona and certifications in personal branding and negotiation from NYU. She is a speaker and consultant on digital talent acquisition and recruitment.
Originally from Colombia, a native Spanish speaker. She's a competitive tennis player, yogi and red wine lover. Annette is an advocate for Human rights and an active member of the LGTBQIA community.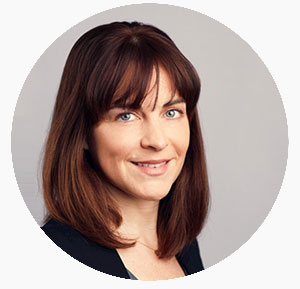 Emily comes to Venture-6 with over a decade of experience in executive search and strategic growth advising. Her clients include Fortune 500 companies and start-up disruptors at the forefront of innovation. After leading the Human Capital team of a national executive search firm as Managing Director, Emily launched her own practice in 2012, Evolution Search. Surrounded by start-ups, Emily began working with founders and leadership teams to make pivotal hires, craft narratives that attract talent and strategies that map to growth objectives.
With a sharp eye for assessing needs and an ability to zero in on critical talent markers, Emily is a trusted advisor and brand ambassador for the clients and candidates she represents.
Originally from Boston, she's also a writer and a dog lover.